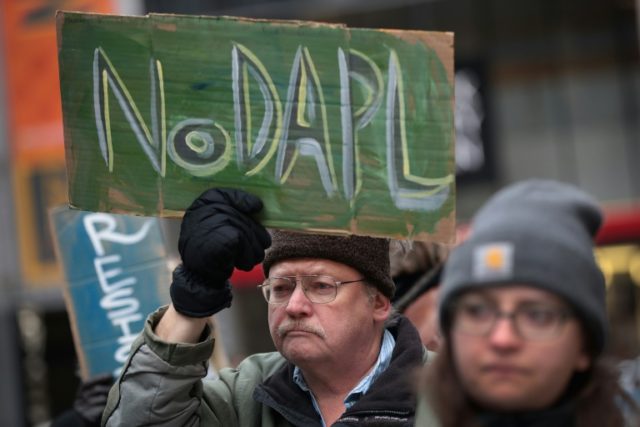 Washington (AFP) – The US Army Corps of Engineers on Tuesday said it will approve a permit to allow for the completion of the controversial Dakota Access pipeline.
"The Department of the Army announced today that it has completed a presidential-directed review of the remaining easement request for the Dakota Access pipeline, and has notified Congress that it intends to grant an easement for a right-of-way across government land at Lake Oahe Dam and Reservoir, North Dakota," the Army said in a statement.
An easement is a special permit that allows an entity or person to cross someone else's land.
http://www.breitbart.com/news/us-authorities-clear-pathway-for-dakota-pipeline/