A serious situation has developed in the West Pacific, which stands to disrupt the whole region.
See the full video assessment of the seismic threat: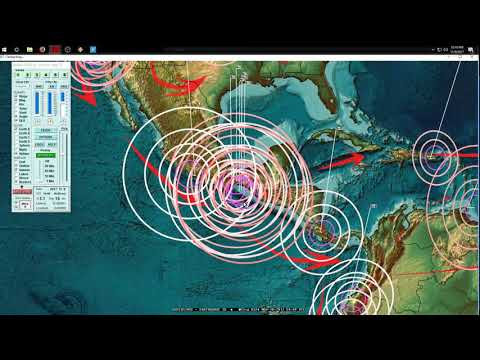 _______
This graphic below shows a series of deep earthquakes (seen raised high off the globe) have taken place over the past 2-3 days. Keep in mind, deep seismic events mean bigger movement is on the menu for the next several days.
________
On top of the large movement expected in the West Pacific, there is another situation which is developing on the West Coast of the United States across California, Oregon, and Washington state.
The situation I'm referring to is the full plate slow slip taking place from Anza Gap (Near Salton Sea in Southern California) all the way North to Seattle, WA.
On top of the professionals announcement about a slow slip occurring near Riverside, CA.... a noteworthy increase in earthquake magnitudes has taken place near Anza Gap.
_______
M 3.5 - 22km ESE of Anza, CA
This graphic below shows the past 4 days of tremors associated with the slow slip occurring across Washington, Oregon, and California.
In addition to the above plate movement seen across three states... the pressure spreads all the way down to Southern California near Riverside / Anza Gap.
In Southern California the slow slip is increasing in magnitude power, and in the number of events occurring (frequency).
The location in Southern California is now in an earthquake swarm, which means larger movement could be coming in the near term.
Slow slip events can cause large earthquakes above M6.0, and mega-quakes above M8.0... keep watch, and be prepared. It would most likely be a good idea for people on the West coast to dust off their earthquake plans in light of this news that a slow slip is picking up in pace.
________
Michael Janitch
|
November 10, 2017 at 10:39 am