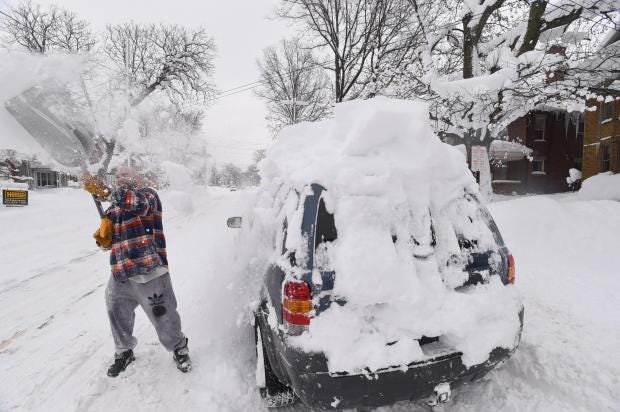 The United States is ushering in 2018 with a cold snap so severe it nearly froze Niagara Falls – and it isn't expected to warm up soon.
On
New Years Day
, 90 per cent of the country failed to make it above freezing, according to CNN. Temperatures reached lower than 10 degrees Fahrenheit (-12C) at the famous Times Square ball drop in New York. The city's weather is only supposed to get worse from there, with highs of 14(-10C) and 10 and a low of 2(-17C) degrees on Friday and Saturday.
The situation is not much better in the rest of the country. Even in the southern US, where temperatures are usually higher, some areas reached lows of minus 6(-21C) with wind chill. In the Southeast, meanwhile, temperatures are expected to stay 10 to 15 degrees colder than usual for the rest of the week.
The National Weather Service (NWS) issued a wind chill warning from Texas all the way up to Canada, with wind chill warnings in states like Indianapolis and Missouri. More than 100 million people from
Canada
to
Mexico
were under wind chill warnings and advisories on Tuesday.
http://www.independent.co.uk/news/world/americas/us-weather-latest-cold-snow-temperatures-freezing-news-updates-a8138701.html