AISSA WAYNE, DAUGHTER OF JOHN WAYNE, EXPOSES OBAMA! FORWARDED BY ERASMUS OF AMERICA - JUNE 23, 2015
For those of you who don't know but at the very bottom of this article the attorney who authored this article is John Wayne's daughter,
Aissa Wayne, also a USC graduate.
Well, Well, Well, it looks like someone thoroughly checked this out!
I was wondering who was going to do research into President Obama's Social Security number.
~~~~~~~~~~~~~~~~~~~~~~~~~~~~~~~~~~~~~~~~~~~~~~~~~~~~~~
Jean Paul Luwig or Barack Hussein Obama? SSN#042-68-4425
WOW, read this, it's short - very interesting.
An intensive 6-year investigation has revealed the identity of the man whose Social Security Number (SSN) is being used by President Obama.
Jean Paul Ludwig, who was born in France in 1890, immigrated to the United States in 1924, and was assigned SSN 042-68-4425 (President Obama's current SSN) rec'd on or about March 1977.
Mr. Ludwig lived most of his adult life in Connecticut. Because of that, his SSN begins with the digits 042, which are among only a select few reserved for Connecticut residents.
Barack H. Obama never lived or worked in that state! Therefore, there is no reason on earth for his SSN to start with the digits 042. None whatsoever!
Now comes the best part! J. P. Ludwig spent the final months of his life in Hawaii, where he died.
Conveniently, Obama's grandmother, Madelyn Payne Dunham, worked part-time in the Probate Office in the Honolulu Hawaii Courthouse, and therefore had access to the SSNs of deceased individuals.
The Social Security Administration was never informed of Ludwig's death, and because he never received Social Security benefits there were no benefits to stop and therefore, no questions were ever raised.
The suspicion, of course, is that Dunham, knowing her grandson was not a U.S. Citizen, either because he was born in Kenya, or became a citizen of Indonesia upon his adoption by Lolo Soetoro, simply scoured the probate records, until she found someone, who died who was not receiving Social Security benefits, and selected Mr. Ludwig's Connecticut SSN for her grandson Barry Obama.
Just wait until the head Birther himself, Donald Trump, gets past the birth certificate and onto the issue of Barry O's use of a stolen SSN. You will see leftist heads exploding, because they will have no way of defending Obama.
-----------------------------------------------------------------------------------------------
Although many Americans do not understand the meaning of the term "natural born", there are few who do not understand that if you are using someone else 's SSN it is a clear indication of fraud, and a federal offense.
Let's all get this information out to everybody on our mailing lists. If the voters of this great nation can succeed in bringing this lying, deceitful, cheating, corrupt, impostor to justice it will be the biggest and best news in decades for our country and the world
If you can just say "oh well; ho hum" after reading this you get what you deserve.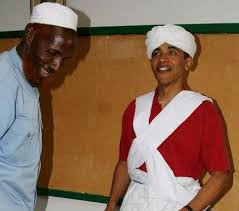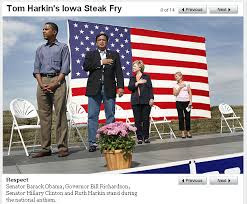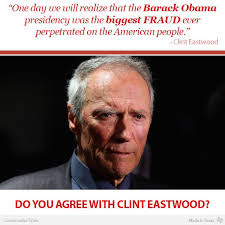 DOES THE U.S. CONGRESS HAVE LEGAL INTEGRITY? THE ANSWER IS NO(!) AS THEY REFUSE TO REMOVE OBAMA FROM THE WHITE HOUSE WHO IS OCCUPYING IT ILLEGALLY ACCORDING TO THE U.S. CONSTITUTION WHICH CONGRESS IS NO LONGER LOYAL TO! COMMENT BY ERASMUS OF AMERICA.
ONLY PASSAGE OF OUR PROPOSED OMNI LAW CAN RESTORE LEGAL INTEGRITY TO WASH., D.C. WHICH HAS NOW TOTALLY LOST ITS INTEGRITY TO THE U.S. CONSTITUTION AND U.S. BILL OF RIGHTS. FULL NAME OF OUR OMNI LAW IS SHOWN ON OUR WEBSITE. AND FULL NAME IS "THE OMNIBUS CIVIL RIGHTS ACT FOR AMERICA" AS SHOWN ON OUR WWW.FASTBOOMAMERICANECONOMY.COM OUR EMAIL IS FASTBOOMAMERICANECONOMY.COM@GMAIL.COM . IF NEEDING TO SEND ANY ORDERS OR PAYMENTS BY MAIL INSTEAD OF THROUGH OUR WEBSITE, MAILING ADDRESS IS NIFI, P.O. BOX 1465, SENECA, SC 29679 . MAKE CHECKS, ETC. OUT TO NIFI AND TELL US WHAT YOUR PAYMENT IS FOR.
OUR OMNI LAW GIVES YOU THE AMERICAN PEOPLE THE LEGAL RIGHT OF REFERENDUM OVER THE NATIONAL GOVERNMENT WHEN IT MISBEHAVES SO IT HAS TO OBEY THE U.S. CONSTITUTION AND U.S. BILL OF RIGHTS WHEN IT DOES NOT WANT TO WHICH IS MOST OF THE TIME! AND YOU CAN FORCE THE GOVERNMENT TO BE YOUR SERVANT AND CARRY OUT YOUR NATIONAL WILL WHEN IT WANTS INSTEAD TO BE MASTER OVER YOU AND IGNORE YOU AS THE INTENDED BOSSES OVER WASH., D.C.!
I had informants in Muslim mosques in America back around 1999. A secret Muslim posing as an American would be run for the White House. With the help of laundered Muslim oil money, the White House would be bought for him. After he was in the White House, he was to consolidate all power over the federal government and then over America. Then he was to kill all the Jews in America and then all Christians who did not convert to Islam as Wash., D.C. was turned into an Islamic government. I released a national report on the coming Trojan Horse Muslim to be run for the White House before people knew of Obama, but Americans did not believe that a hidden Muslim could take over the White House like this. Jade Helm 15 Military Exercises as even some military inside of it have said they were sick because it is intended according to them to take over America by military takeover of Obama and then millions of Americans are to be killed apparently by order of Obama from the White House.
Is Obama the one the ex-Egyptians now living in America reported to me they heard about in some Muslim mosques in America? They didn't want America faced with a massive coming civil war in America triggered off by a Muslim Trojan Horse placed in the White House. They liked America the way it was, so did not want it changed to Sharia Law and an Islamic republic. That is why they reported to me what they heard back around 1999 in Atlanta, GA, SC, etc.
Pass our Omni Law fast in America to restore control of the federal government back to the American people who have lost control of government now in Wash., D.C. Pass this report around so all Americans see it. The ten legal trustees over Wash., D.C. appointed through the Omni Law will investigate high treason and corruption without Congress, U.S. Justice Dept., etc. being able to federally stonewall so corruption and high treason cannot be investigated in Wash., D.C., criminally indicted, and prosecuted where required for the sake of America.
Among things that Congress is too corrupt to investigate, yesterday I was told that if Obama can find some way to block it, he is trying to block Iraq from being able to convert their currency into higher value through what is being called an "RV." If he can stall until September, 2015, it is scheduled to collapse the American economy then at which time it would be too late for an RV of Iraqi currency and other currencies to make America now too prosperous to be able to suddenly collapse the American economy as now planned for September, 2015 according to a federal lawyer I understand. He had previously been told that this RV of Iraqi currency to start off the RV of other foreign currencies so America and other nations would have the prosperity to improve their national economies was supposed to have occurred 2 weeks ago but Obama was able to block it by secret means so the American people would not know that their financial throats had just been cut by Obama in the White House.
A friend of mine is the one who has been talking to the federal lawyer, not me, but I judge my friend talks with integrity and is not out to lie and especially in important matters like this! Let's pass the Omni Law and now and stop the high treason now going on in Wash., D.C. at the White House run by that foreigner pretending to be President as it appears that he is not even an American citizen yet never having been naturalized in America. The con artist needs to be forced out of the White House and now! Military sources inform me that he keeps hatching new plans how to seize national power and then kill off millions of America once he makes himself dictator of America by military takeover of America.
And folks, showing what a traitor he is to America, last year I had over $400 million committed to me to set up a Vatican endorsed industrial food process that it is estimated may well end up the biggest industry in the world and Obama through wiretapping of my phone knew of the pending deal and used a federal tactic to block this deal for America. He did not want this huge industrial food industry set up in America that could potentially create millions of new jobs in America and help pull America out of national debt by sudden engineered huge new prosperity for America as a nation and for the American people. Only a traitor to America would not want a giant national deal like this to skyrocket the American economy so tries to stop it any illegal way that he can! Obama is that man!
When you buy products from our website or put loan money in our Omni Law Loan Program also on our website, this generates the money so we can faster pass the Omni Law in America. Your support is welcome and those supporting us are the American patriots who will save America from utter ruin and destruction by Obama and unfortunately some other allies of Obama in Wash., D.C. And be sure and pass this report around to all you can in America.
Yours For God And Country, Erasmus Of America (Pen Name For That American Leader Who Believes In The Founding Principles Of America in 1776 Which Most Washington Leaders Have Forgotten About in 2015! The Omni Law Restores The American Revolution of 1776 Back Into National Power Which Was Unhinged From Power By Obama And Others Who Love Treason Over Patriotism To America.)
In another report I strongly denounced the young man who apparently shot the 9 blacks in their church without any just cause. I would denounce any man whether white or black who shot 9 decent people whether his own race or the opposite race who were decent Christians and just at worship in their church until this barbarian came to murder them. If guilty as I assume that he is, I indicated that he should then be executed. He did not represent the Confederate Cause of 1861-5 which was a noble cause.
As explained in his book in 1869 "Memoirs of Service Afloat During The War Between The States,"
Admiral Semmes of the Confederate Navy and a law professor as well, the tariffs placed on the South to finance new industry in the North was bringing the South to pending bankruptcy. They asked Abraham Lincoln to promise the South that there would be no more tariffs placed on the South as it would bankrupt the South. Abraham Lincoln ignored their position and stated that the federal government had the right to impose more tariffs on the South if it wanted to. With that answer from Lincoln, Southern leaders then called for secession from Wash., D.C. and the so-called "Civil War" was not over slavery, but over federal tariffs on the South threatening it with bankruptcy if more were passed on the South. The Southern states were paying nearly all the expenses of the federal government and the Northern states were paying nearly nothing to support the federal government. This was the real reason that forced the South to revolt and secede from the Union, not slavery, which was not an issue in 1861. Though most whites in the South owned no slaves, over 3,000 of the slave owners in the South were Blacks themselves and it was a Black in Virginia who started Black slavery on Southern plantations. Also, 50,000 to 100,000 of the Confederate soldiers of 1861-5 were Blacks themselves. A Black soldier who served with Jesse James in the Confederate Army lived to an old age and before he died in Florida stated in writing that the Confederate States of America was his nation and he hated the Union Army that invaded his nation during 1861-5. He was one of the Confederate soldiers who successfully smuggled Confederate gold through Union lines so they did not capture it when the South fell. I had access to secret records of the Confederate Government for the last days and stored in Dallas, Texas until moved to another state. I know the real history of the South, not the propaganda version put out by the other side who lied on many points. And Confederate intelligence reported that banking interests assassinated Abraham Lincoln because he was going to make permanent Lincoln Greenbacks which was money issued free of debt. The Confederate side did not want Lincoln assassinated as they knew that he intended to not be harsh with the South once it had been defeated militarily. The "radicals" in Congress were planning how to bankrupt the South for "100 years" for daring to revolt against Wash., D.C. They got their way once Lincoln was dead. Their plan was maybe what caused the death of 500,000 to 600,000 Blacks in the South from starvation and freezing that first year in the South once defeated and occupied by the Union Army. When they bankrupted the South, they killed off these Blacks which was a matter of apparent indifference to them in Wash., D.C. This is when they confiscated the plantations by wild taxes, confiscated all the cotton stockpiles of the South, etc. to make sure that the South would be totally bankrupt by 1866.