OUR
LORD
GOD'S
HANDIWORK
SO AMAZING!!
There are some unbelievable natural formations located al
l around the globe. Due to
distances involved, many of
us never have the chance to visit these sites.
The following
photos display a mountain range called "R
ainbow Mountain" located in China. I
thought you m
ight enjoy seeing these photos. The mountains are part o
f the
Zhangye Danxia Landform Geological Park in China.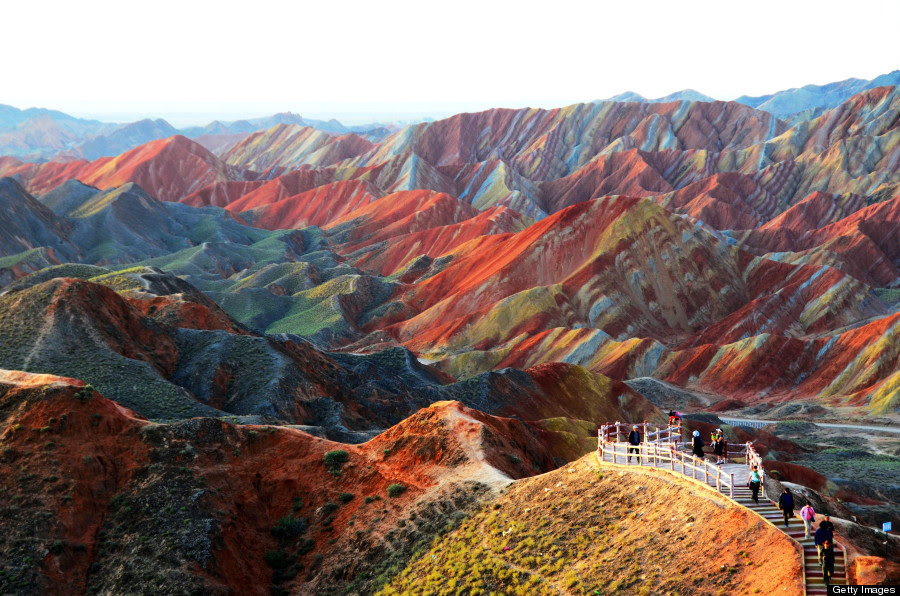 Layers of different colored
sandstone and minerals were p
ressed together over 24 million years and then buckled up
b
y tectonic plates.
I hope you enjoy these photos as much as I did.